Hi,
I have read, that it is possible to send out Mails after a order has changed the status: https://shopitpress.com/community/does-the-plugin-recognize-when-woocommerce-changes-the-status-to-cancelled/
How can I set this rule? I have made the following settings, but it doesn´t work: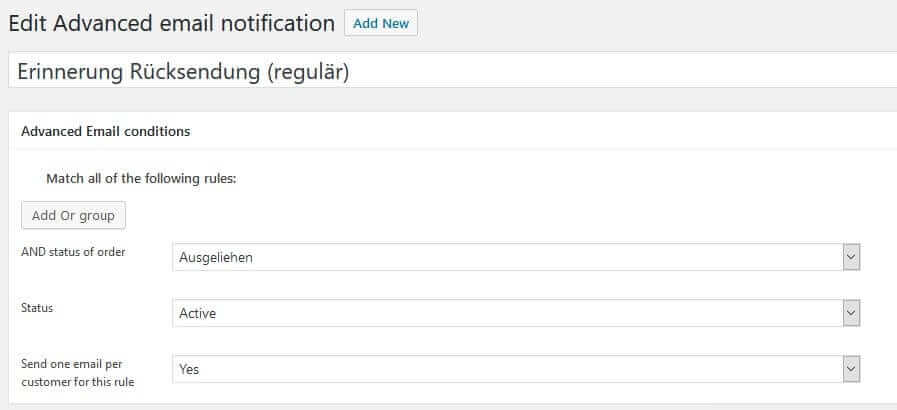 Thanks in advance!
2 Answers
Hi Corvin Schwarzer,
Are you have set email body content?
Yes, there are two mails with body. I have also tested it. Via the "send test email" function the mails will be send correctly.
Please check email log, is there is any pending email, can you share temporary wp-admin access so i can find the issue.
you can send login details as private message.
No, there is no pending email regarding this rule. I will send you the login details.
Thanks in advance for your help!